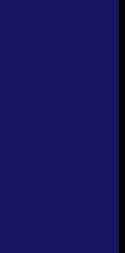 PUBLIC AUCTION
The following doll collection will be sold at the Masonic Temple, 313 W. Elk St, Geneseo, IL on
Saturday, November 29, 2014 – 10am
Margaret (Marge) Henderson has collected dolls for many years. Her collection included Shirley Temple, Ashton Drake, Franklin Heirloom, Madame Alexander, Brides of America, Maryse Nicole, W.L. George, Tub-A-Tot Village, Paradise Galleries, Bradford dolls and bldgs., Gibson Girl, Christina Verdi, Lissi Fashion, Sashababy, wicker carriage, Betty Boop globes, Barbie, Hawthorne Village pcs and many porcelain, rubber, composition dolls. This auction will have around 500 dolls. Watch the website for pictures and a catalogue closer to auction day.
Margaret Henderson Estate
Milan, IL

TERMS: CASH OR GOOD CHECK ID REQUIRED LUNCH STAND
NOT RESPONSIBLE FOR ACCIDENTS
***visit our website marimanaction.com for updates***





Home / About Us / Upcoming Auctions / Meet the Staff / Contact Us

© 2001-2006 Mariman Auction Company. All Rights Reserved.