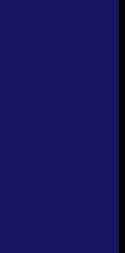 PUBLIC AUCTION
Masonic Lodge, 313 W. Elk St., Geneseo, IL
Saturday, November 11, 2017 – 10am
From the Margaret Calsyn Estate, Geneseo, IL:
Collectibles: oak parlor table w/claw feet, glass balls; oak parlor table; 4 drawer oak chest; Iron rite w/walnut cabinet, original manual; Meissen hand crank table top sewing machine (very ornate case); Marx #52252 electric train w/box; walnut coo koo clock; oak plant stand; Carnival glass footed bowl; Royal Daulton "Vanity Fair" TC1043 china for 10; blue opalescent bowl; goof us bowl; Royal Copley planter, plus others; Kentucky Derby glasses (1979, '82, '87,'89, '90); Lavorazcone compote; pink Manhattan footed bowl; Fostoria sherbets; Royal England cream/sugar; Fenton vases; hens on nests; glass cake stand; glass basket; red glass vase, covered candy; shot glass coll.; Goebel Scottie dogs; Bledermann W. German porcelain horse; small Wedgewood dish; Isabel Blooms; Snow babies; Precious Moments; Gorham vase, nib; Windson England teapot; assm't of pressed glass; 11" Fire King bowls; Delft pcs; kerosene lamp; Frankoma plate; Pyrex nesting bowl set; Royal Lefton china wall hangings; Norman Rockwell coll. plates; sailboat bronze bookends; Cherry's plates; jewelry; Acme Rotary Mincer (1933-34 World's Fair); Christmas ornaments (Roman, Hallmark Monika, plus others); sheet music; Willow Tree (Beautiful Wishes) nib; Geneseo cook books; Passport mink coat; lace table clothes; linens; doilies; embroidered pcs; chalk "Last Supper" wall hanger; quilt; Raleigh's Salve tins; dolls; miniatures in display case; Clark's O.N.T. spool cotton picture; decorating tins; old IH parts boxes; pressed aluminum pcs; rolle bolle's
Household: Haier small chest freezer; Eureka vacuum; Hoover vacuum; Weslo treadmill; Duncan Phyfe table, 2 leaves, chairs, china cabinet; Stylemaker 3pc light oak bedroom set; maple 2pc bedroom set; maple 3pc bedroom set; Lane cedar chest; mahogany desk; brown vinyl arm chair, Queen Anne feet;5 drawer step back chest, antiqued; microwave portable stand; wall hanging china cabinet; 4' round braided rug; brass candle holders; table lamps; stainless serving set; Christmas decorations; card table, chairs; George Forman grill; Corning Ware coffee maker, plus other pcs; figurines; Galaxy floor fan; 2 metal wardrobes; white metal storage cabinet; hand tools; L&G tools; wood stepladder, ext. ladder
Also to be sold: Kenmore almond electric stove, refrigerator, dishwasher; space heater; Schwinn bike; MTD 18" tiller; Toro leaf blower; grass trimmers; small generator
Plus more items to be added - Check our website for updates.
TERMS: CASH OR GOOD CHECK ID REQUIRED LUNCH STAND
NOT RESPONSIBLE FOR ACCIDENTS
***visit our website marimanauction.com for updates and pictures***





Home / About Us / Upcoming Auctions / Meet the Staff / Contact Us

© 2001-2006 Mariman Auction Company. All Rights Reserved.